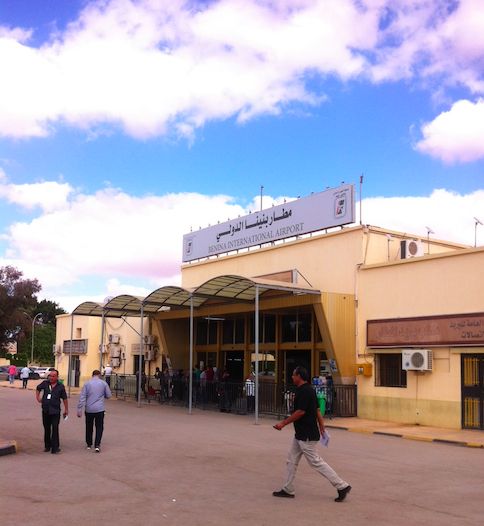 Tripoli, 14 April 2014:
Benghazi's Benina Airport has resumed local flights, eight days into a ten-day general strike in protest at the deteriorating security situation in the eastern city.
The move came after an agreement was reached between Benghazi Local Council, local elders and protestors, according to Libyan news agency LANA.
The airport was completely closed last Sunday, on the first day of the strike, with obstacles placed on the runway to prevent any aircraft from landing. The result was travel chaos that left hundreds stranded at both international and domestic airports.
Benina airport reopened the next day, but only for international flights. This forced passengers desperate to travel to fly to other countries, such as Tunisia, and take flights from there to Benghazi. [/restrict]