AMLY school, an American-Libyan educational institution located on the 11 July (Renamed 20 Ramadan) Road, in Tripoli's Sug Il Guma district, is offering an innovative approach to learning in Libya's education sector. The school is licensed by the Libyan Ministry of Education and is currently undergoing the accreditation process with COGNIA to become an internationally accredited institution.
AMLY School says it is a pioneer in setting the standard in education in Libya. It says it has a mission to provide a values-based, holistic education that combines the best international practices with Libyan culture. This, combined with innovative teaching methods has set it apart from other schools in the region.
"Our mission is to educate and prepare students for their future in a globalised world while maintaining and honouring their cultural roots," said Dave Hall, Head of School at AMLY
Growth Assessments and Personalized Learning Plans
AMLY School says it is the first school in Libya to implement MAP Growth tests, which is an adaptive assessment tool that helps teachers track student progress and identify areas where they need additional support. This has enabled the school to provide individualised learning plans for each student.
"We are proud to be the first school in Libya to use MAP Growth tests and the only school in the region to deploy Google Chromebooks for Education," said Dave Hall. "We are committed to providing our students with the highest quality education possible, and our curriculum reflects that."
"Personalized Learning Plans (PLPs) are at the core of our educational philosophy at AMLY. We believe that every child is unique and has different learning needs, interests, and goals. PLPs allow us to cater to those individual needs and empower our students to take ownership of their own learning journey." .
Google Chromebooks in Libya
"Using Google Chromebooks has greatly enhanced the learning experience for our students. It has provided them with easy access to a vast amount of educational resources and has revolutionised the way students learn and access information. This has allowed us to create an interactive and engaging learning environment," said Hall.
"Our goal is to provide a well-rounded education that not only focuses on academic success but also helps students develop a strong sense of self and community," said Dave Hall.
Parent engagement
AMLY School says it has also prioritised parent engagement with regular events, digital tools, and communication systems to keep parents informed and involved in their child's education.Christy Hall, the Parent Connect Lead, adds, "We organise various family events throughout the year to facilitate parent engagement. We believe that creating a strong partnership between parents and teachers can help students reach their full potential."
A range of after school programmes
But the commitment to students doesn't end when the bell rings at the end of the school day. AMLY offers a range of after school programmes designed to help students develop new skills, explore their interests, and build relationships with their peers. The programmes include a variety of options such as Quran, sports, arts, drama, and technology clubs.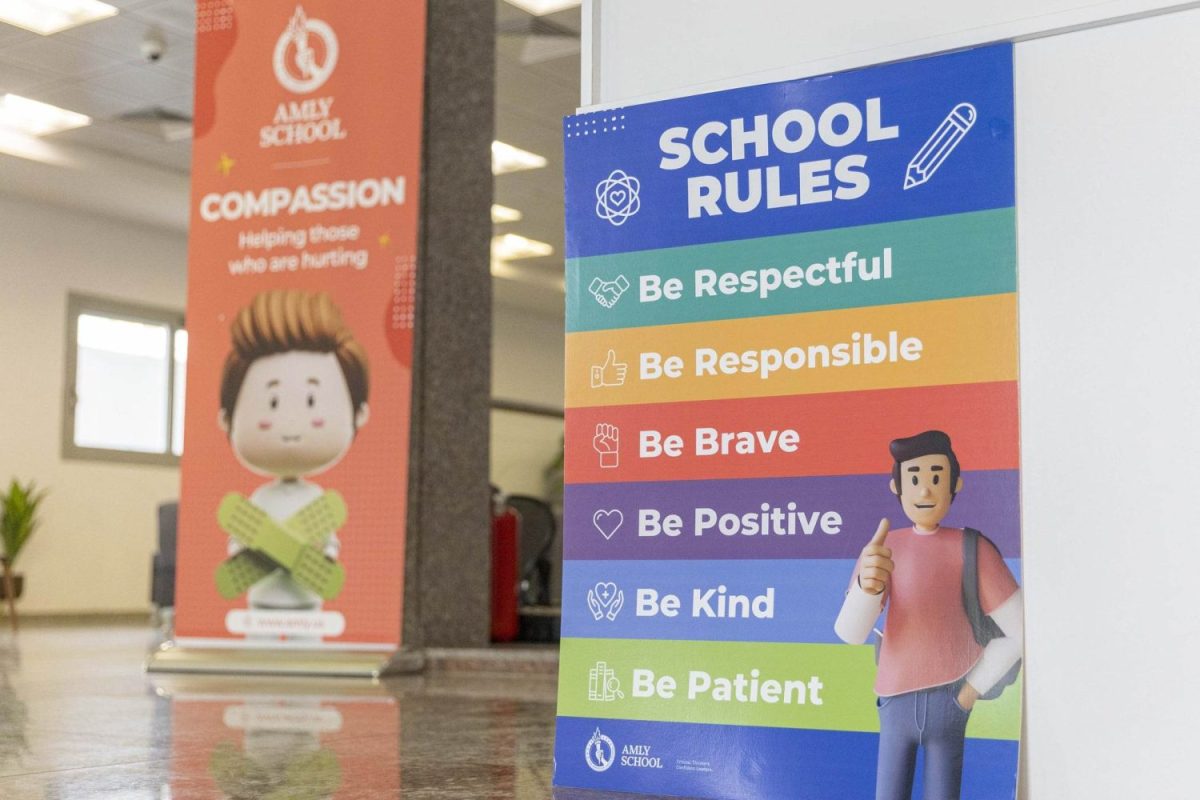 Small class sizes
The school says its small class sizes of 10-15 students allow for focused attention and individualised educational plans. A team of foreign and local teachers passionately nurture their students in a supportive work environment.
A balanced and global curriculum
The curriculum at AMLY emphasises knowledge, skills, and behaviour and includes benchmarks for teaching and learning that correlate with the standards set by the state of California.
Dave Hall comments, "We continually work on improving our curriculum and subjects to offer the best experience possible in Libya. Our goal is to equip our students with the skills and knowledge they need to succeed in the global community."
To meet the requirements of its balanced and global curriculum, AMLY says it uses a variety of professional assessments and resources, including Advanced Placement (AP), the Scholastic Aptitude Test (SAT), the Measures of Academic Progress (MAP), RAZ-Kids, and IXL. A team of professionals is continually working to improve the curriculum and subjects in order to offer the best experience possible in Libya.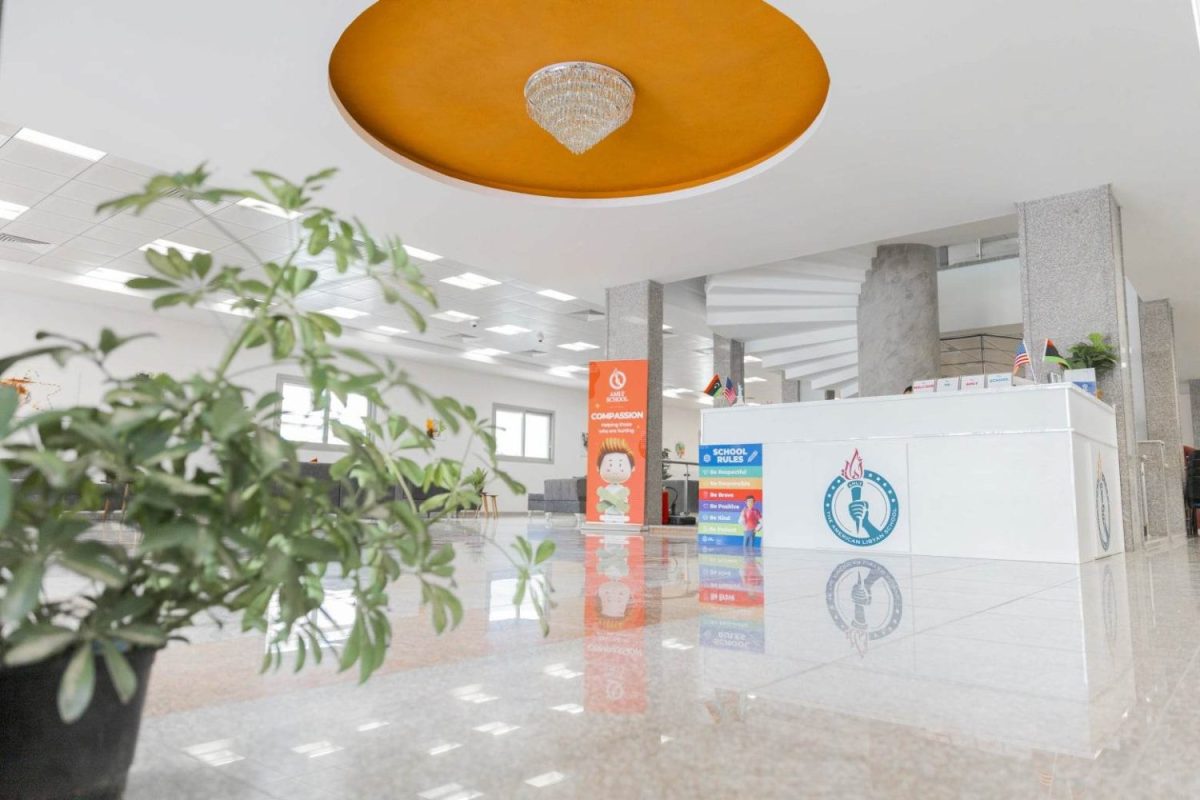 Social workers and international care standards
AMLY says social workers are an integral part of the team, providing support to both students and teachers. The school follows international care standards and practices, ensuring that every student's well-being is taken care of.
Lead social worker Lexi Thompson says, "We are committed to creating a safe and nurturing environment for our students. We work closely with teachers, parents, and other professionals to ensure that each child receives the support they need to succeed academically, socially, and emotionally."
The social workers at AMLY are trained to address a variety of issues, including mental health, family problems, and academic challenges. They provide individual and group counselling sessions, conduct classroom observations, and coordinate with outside agencies to offer additional support when needed.
AMLY say their commitment to whole child education is evident in every aspect of the school. From the innovative use of technology in the classroom to the social-emotional component of the curriculum, it says it is leading the way in providing a world-class education to students in Libya.