By Ashraf Abdul-Wahab.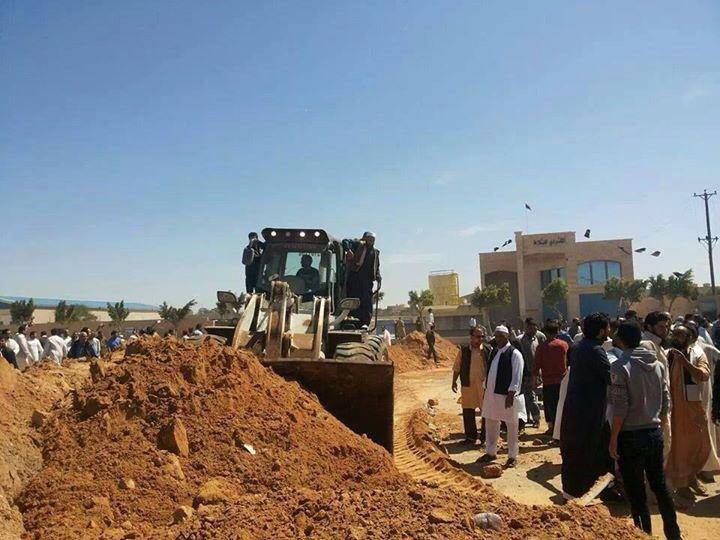 Tripoli 11 April 2014:
Members of Zawia's Shoura Council reopened the road to Tripoli today which was closed by . . .[restrict]local protestors three days ago, complaining about the General National Congress and the Muslim Brotherhood.
The Shoura council members brought bulldozers out after Friday prayers and cleared away the piles of sand blocking the road.
 On Tuesday evening the protestors also attacked the local council offices.  [/restrict]