Libya Herald staff.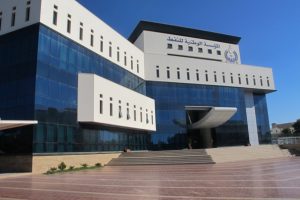 Tripoli, 11 April 2014:
Libya's oil production is expected to rise to one million barrels per day by the middle . . .[restrict]of June.
The forecast was made by OPEC Secretary General Abdullah Badri today during an international oil summit in Paris after Libya's National Oil Corporation (NOC) announced the lifting of force majeure on the eastern port of Hariga near Tobruk.
Hariga has a capacity of 110,000 barrels per day.
Badri went on to say, LANA reports, that reaching a million bpd within two months would be achievable, but that it will be more difficult to increase production beyond the first million. The Secretary General said that the main challenge for Libya increasing production further will be the issue of security.
Libya's oil production had been curtailed for nine months, falling down to as low as 160,000 bpd from a peak of 1.5 million bpd prior to the NOC announcing a state of force majeaure on its eastern oil ports in August last year.
In a joint statement on Tuesday, Libya's allies had welcomed the agreement reached by the Libyan state and the eastern rebels to reopen the oil terminals. [/restrict]