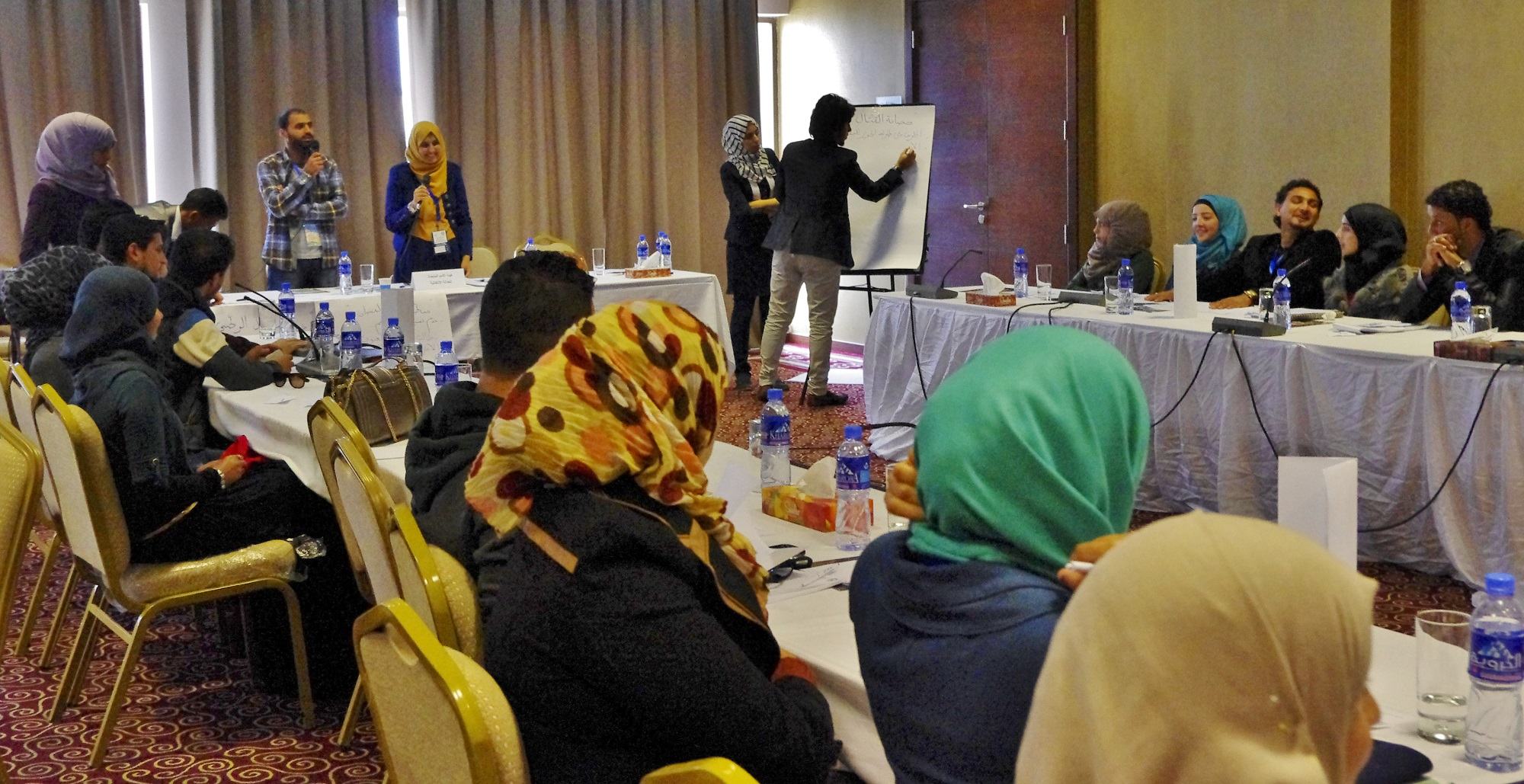 Tripoli, 19 December 2013:
Fifty young people in Tobruk have been finding out more about concepts of transitional justice and its importance to the future of Libya, in an event organised by local civil society organisation, the Libyan Youth Union (LYU), in collaboration with international NGO No Peace Without Justice (NPWJ).
On the first day of the event, participants were introduced to key transitional justice concepts and mechanisms. Local and international speakers discussed transitional justice experiences in other countries, emphasising the importance of such processes in democratic transition and as a path to achieving reconciliation.
The current transitional justice process in Libya was explained and the important role of the youth and civil society organisations in supporting and participating in this process was highlighted. "Discussion was encouraged and the participants were keen to voice their opinions and hear more about in order to understand what lessons can be learnt and applied to Libya," said NPWJ Libya programme officer Rhiannon Smith.
The second day included a role-play exercise encouraging participants to consider different viewpoints in a post-conflict society and how these reflect on the understanding, perception and implementation of transitional justice mechanisms. Participants were divided into parties representing different stakeholders in a fictional post-conflict country and asked to discuss and decide upon a transitional justice strategy which all parties could agree to and which could be implemented in practice.
"This was a very useful exercise which allowed the young participants to consider firsthand the multiple challenges and benefits of transitional justice," Smith said. She added that it helped attendees to appreciate the important role which, as young activists, they could play in creating the conditions for accountability, redress and reconciliation to be achieved in Libya. [/restrict]