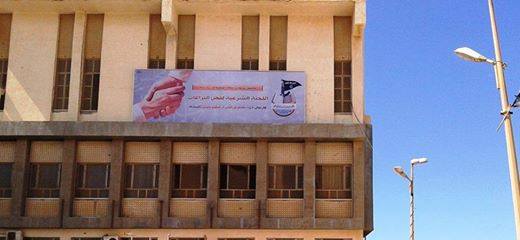 By Libya Herald staff.
Benghazi, 5  May 2014:
An explosion hit the Interior Ministry's local Financial Control offices in Derna this morning, causing significant damage to the building but not casualties.  A bag bomb had been left in front of the building, an official told the Libya Herald.
"We've had threats," he said.  They had been warned not to pay any local members of the army or police. 
Asked if there were any police or army in Derna given the present security situation there, he answered: "No not at the moment." However, salaries were being paid to police and members of the armed forces who were now living away from the town. These included a number of pre-revolution policemen and soldiers.
No one has so far claimed responsibility for the bombing. 
The building had been burned during the revolution but had subsequently been restored.
Also in Derna, a group calling itself Shabab Al-Muslimin (Islamic Youth) took over the former regime's People's Committee building on Saturday. Posters have gone outside up saying it is to be turned into an Islamic court.
A local official has told this paper that it is not yet active because there are no qualified judges in the country. They would have to be brought in from outside the country, he stated. [/restrict]